The world is changing. Technology is becoming smarter, data more influential. Work and career are also becoming more flexible. At Avans, we respond rapidly to these changes. Designing our education with the future in mind. It is our aim to educate students who are agile and resilient, who will bring a wealth of knowledge, skills and insights to the job market. To meet these goals, we have developed far-reaching plans that come to life in our Ambition 2025. Plans that focus on education, collaboration & research, our organisation and technology & data.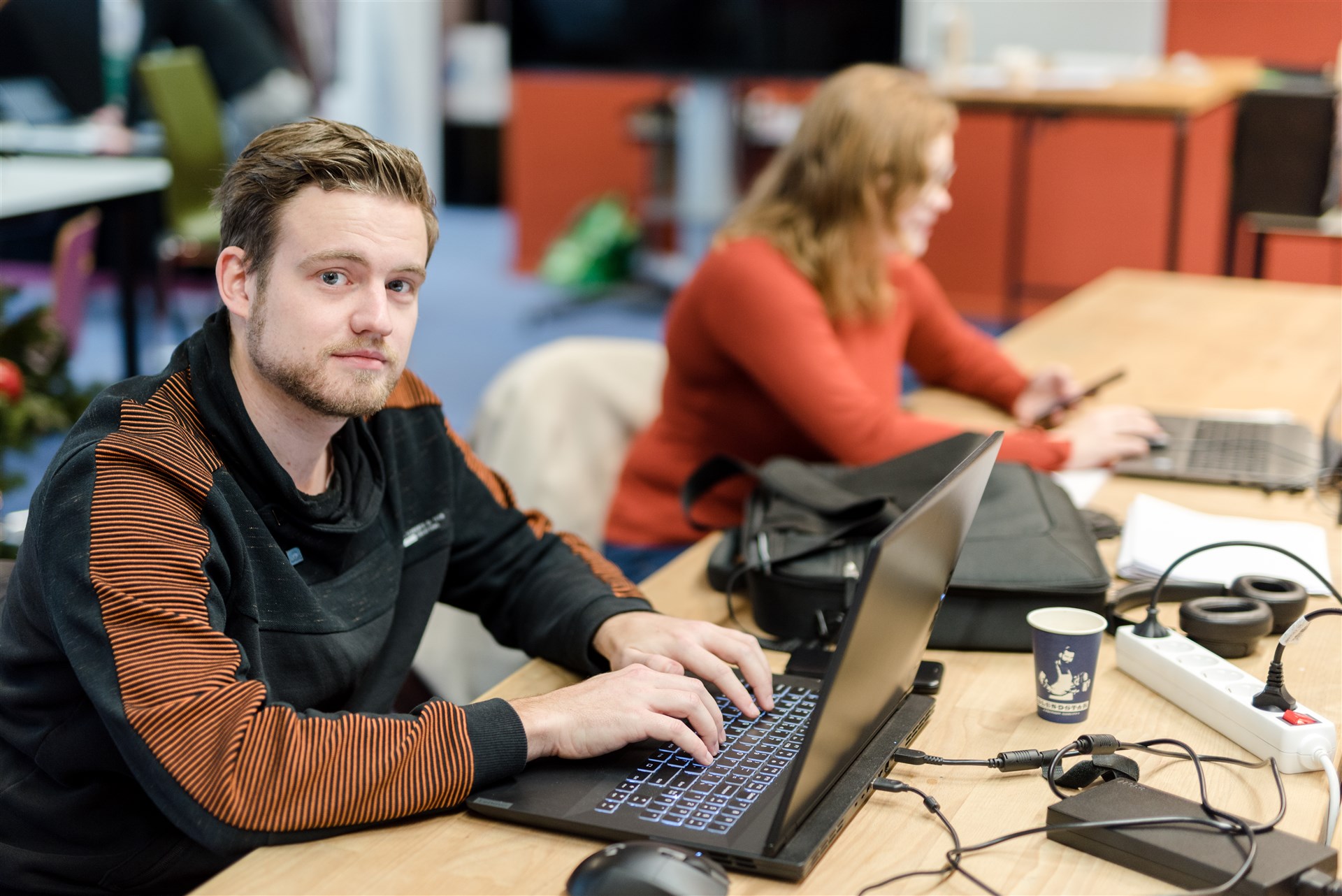 Want to read all about Ambition 2025 and how we are meeting
our goals together?
Get inspired at BijAvans.nl (in Dutch)
Agile and resilient students
Changes are moving fast, not least in the world of work. Digitisation and robotisation are just two of the developments transforming the professions and skill sets of the workforce. We also want to think and act more sustainably. Meanwhile, students need more freedom of choice, opportunities to grow and greater flexibility.
In line with these changes, we are shifting the balance from supply-driven to demand-driven education. Relevant education. Education that reflects our ideas, our field of work and our society. This is an ambitious project, one we will shape as we learn together in the years ahead.
In achieving this aim, Avans students, teachers, entrepreneurs and researchers work and learn together. This generates constant interaction between knowledge and skills. We learn in order to see where the issues, challenges and solutions lie. We teach and train professionals to have a studious, inquisitive, enterprising and responsible attitude, and an eye for sustainability. Future employees who are quick to adapt to an ever changing environment.
4 themes
To make this happen, we have formulated Ambition 2025, which channels our future development across 4 themes:
Education
We want to give our students as much freedom as possible to choose what they want to study. Making education more flexible and working together are key; so too is being interdisciplinary and multidisciplinary. And of course devoting personal attention to each other's talents and well-being.
Cooperation
We co-create our programmes and courses with the professional field and our partners. Through practice-based research and new initiatives, we devise solutions to current issues. Our approach is bold and enterprising.
Organisation
We are working towards a learning, open and safe environment, populated by self-organising teams. A setting that encourages flexibility and lets us build on each other's qualities. That allows boundaries between different parts of the organisation to become more fluid.
Technology & Data
We are making rapid strides in our digital transformation. We are surging ahead. Seizing every opportunity that new technology and data applications have to offer.
Core values
In achieving our ambition, we stay true to our core values: we remain socially committed, ambitious and personal. We always take that one extra step. At Avans, progress is based on trust, accountability, personal leadership and learning ability. And all in a small-scale setting where we see, recognise and acknowledge each other.
At BijAvans.nl you'll find (in Dutch) a range of great examples and projects, the latest news and up-to-the-minute info on Ambition 2025. This website is in Dutch.