To amplify the impact of your research, it may be necessary at times to cross borders. That is why researchers from Avans University of Applied Sciences regularly travel abroad. We spoke to associate professor 'Collaborate to Regenerate' Karen Janssen and lecturer-researcher Robin Pereboom from the Centre of Expertise for Wellbeing Economy & New Entrepreneurship. Karen travelled to India with lecturer-researcher Marco Verkooijen to gain insight into cotton and clothing production practices. Robin joined her on a visit to Turkey a few weeks later.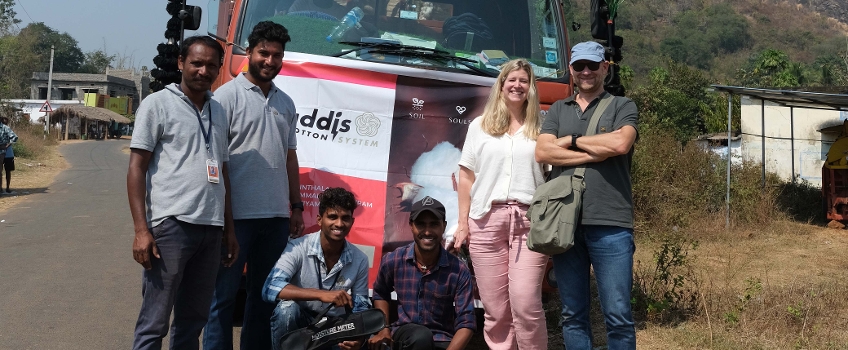 Could you give us a quick reminder of the problems associated with the clothing industry?
Karen: The textile industry is the second most polluting industry in the world. The most commonly used raw material for this industry is cotton. Today's unsustainable production practices and uses of cotton have a far-reaching negative impact on both people and the environment. The useful life of clothing is getting increasingly shorter, and cast-offs often end up in the incinerator. The potential for improvement in the textile industry is therefore huge, but complex. Take the recycling process, for example: to recycle cotton multiple times and add value at every step of the process, all the parties in the chain need to work together. Within Godelieve Spaas's Sustainable Strategy and Innovation research group, we are conducting research into making the cotton supply chain more sustainable, as part of the Circular Cotton Cascade project."
Why did you travel to India?
Karen: "A lot of the world's cotton clothing is produced in India. Several companies and organisations are involved in the research project. We cooperate closely, for instance, with the Indian NGO GVK Society, which supports and represents Indian farmers. We also join hands with RaddisCotton, which works to promote sustainable, regenerative cotton production. It is important that we understand the interests of all the parties, to bring them together and get them to move closer toward one another."
How important is it to be present on the ground and speak with the parties involved yourself?
Karen: "To gain a real understanding, you need to look at things through their eyes. I visited textile factories, a spinning mill, a weaving mill, sewing workshops and, of course, farms. I met several farmers who are taking part in the project. From our perspective, they often have only a small patch of land and everything looks somewhat shabby, but they are incredibly proud of what they have. We are also quick to think of child labour when we see entire families moving around the farm, when in reality the children are only on the land because their parents are working there. They are allowed to help, but generally don't have to. There is a difference between forced and voluntary labour. We see it all from our Western perspective, but it is just as important to consider matters in their cultural context."
What was the result of your journey?
Karen: "Before we left, we asked all the partners in the Circular Cotton Cascade project what impact they would like to make. Our Indian partners placed the greatest importance on fair trade and business practices together with human rights, while our Western partners gave priority to ecological value creation and sustainability aspects, such as cutting CO2 emissions. After sharing our experiences during our visits, there were signs that the Western and Indian partners were moving closer toward one another. Seeing and experiencing does change how you look at the situation."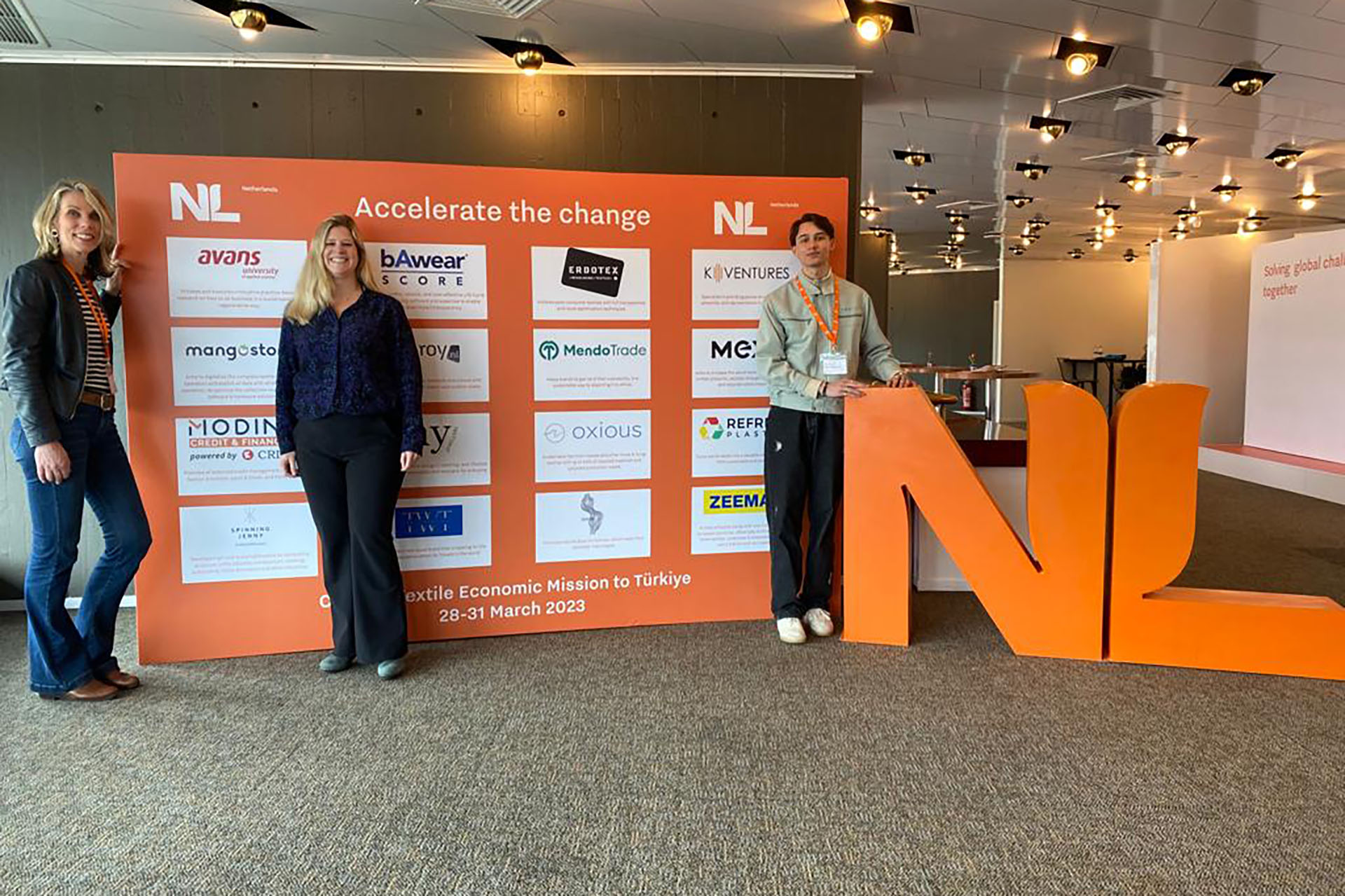 The same was also true in Turkey, which is where you travelled with Robin Pereboom a few weeks later. Can you tell us something about the background to that visit?
Karen: "International Business student Max Sjoerds is very interested in the fashion and textile industry. His father, an entrepreneur, was invited to join an economic mission organised by the Netherlands Enterprise Agency (RVO) focusing on circular textiles. He did not consider the mission relevant to him, but thought it could be interesting to Max. He encouraged Max to contact his study programme to see if Avans would be interested in the mission. The result was that he was given the green light to join us on our trip to Turkey as part of an Avans delegation.
What was the focus of this visit?
Robin: "Brands increasingly want to use recycled materials, which they are asking Turkish producers to provide. However, Turkey is still in the very early stages of circular transition. The aim of the mission was to explore how Dutch companies can help Turkey in this regard and how Turkish companies can meet the wishes of Dutch companies. We travelled with representatives of various well-known clothing brands including Zeeman and Mexx, entrepreneurs with innovative concepts, a party that calculates the impact of clothing production as well as clothing collectors. Our goal as a knowledge-based institution was to set a research agenda and establish collaborations with other education and research institutes."
What did you gain from the journey?
Karen: "Lots of new ideas and connections. Issues around circular textile production exist in different parts of the world. A trip like this leads to new insights, such as the fact that acquiring knowledge about sustainable and circular practices poses a challenge for Turkish companies. They have only just got started. Turkey and the Netherlands have strong ties, however, and we can help each other address the challenges in this sector. In concrete terms, we are now working on project proposals for joint research including Turkish and Dutch parties."
Robin: "And we need insights from a trip and research like this for the development of our education as well. Students should not be limited to just knowing about circular transition. They should also be able to act, and to apply other theoretical concepts in real-life situations to actually initiate that change. This should go beyond what the field is doing. Because the field also does not know yet how we can become the circular economy we envisage by 2050."