The LAB University of Applied Sciences (LAB) and Avans University of Applied Sciences (Avans) have signed a strategic partnership agreement on Thursday April 21, in Breda the Netherlands.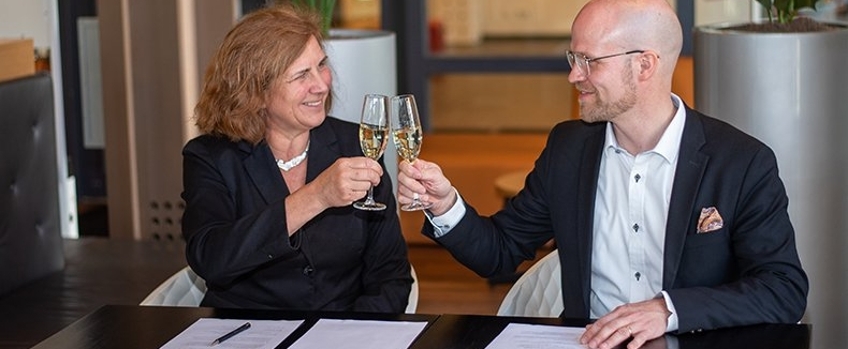 The strategic partnership agreement strengthens the educational, research, development and innovation cooperation and further strengthens the strategic cooperation and sharing best practices between LAB and Avans. The agreement was signed at the third Smart Cities in Smart Regions conference in Breda, the Netherlands.

The agreement covers all the fields of education at LAB and Avans and further intensifies the co-operation already established during Lahti UAS. Both Finland and The Netherlands are leading countries in the UAS sector. With the contract both institutions have the ambition to find solutions and sustainability challenges we are faced with in our cities and regions.

"Our collaboration is based on mutual trust and shared insights. The importance of Universities of Applied Sciences for society in general and their strategic partners in particular is to educate future proof professionals and to provide evidence and practice-based innovations. Finland and The Netherlands are facing comparable societal and economical challenges. Therefore, joining forces and adding an international context will improve what we are both aiming for," explains the Vice President Jacomine Ravensbergen from Avans.

"I see this agreement also as an opportunity to help the local businesses with their international growth in this international collaboration. We are two institutions representing the two of most effective national education systems in the world and our quality of education has been audited. This is a lead to successful RDI cooperation between the institutions and their staff and student body," says the LAB president Turo Kilpeläinen.
For more information:
LAB: Turo Kilpeläinen | [email protected]
Avans: Jacomine Ravensbergen | [email protected]